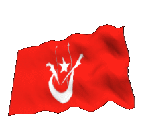 KELANTAN STATE FLAG

Am I not handsome?
A LITTLE BIT ABOUT MYSELF
Hi there... I am ASHRAF AHMAD....aged (secret). I am a student at Parang Puting School in Kota Bharu, Malaysia. My hobbies are varied but primarily centered around learning about new things or new endeavor...language, cookoing, singging etc. I like reading about nature and I do armchair travelling. Through this internet media I would like to meet a lot of people....from all corners of the world....Africa, The Americas, Europe, Asia, Oceannia, Antartica, Artica and anywhere else including all the inhabited planets in the universe. Currently I am doing some researches on how to contact other far flung extra teresterial creatures using a kind of metaphysical method(rather unconventional) i.e . through telepathy and cerebro-cybernetic wave modulations...if you are interested in joining my research and be involved in my experiment plesse e-mail me:-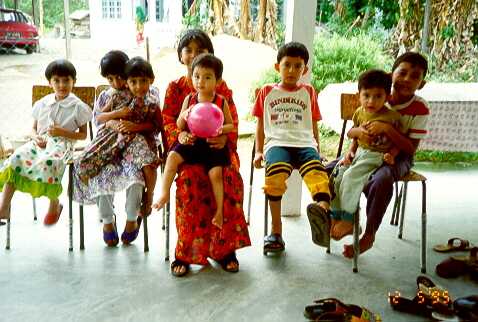 My Causins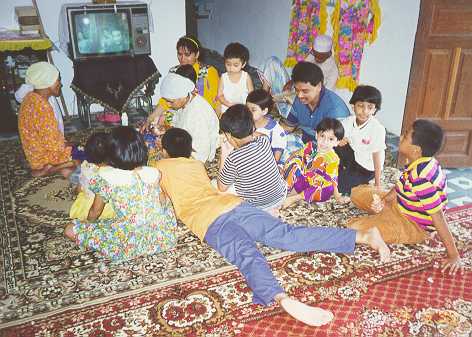 Makyah dan cucu-cucu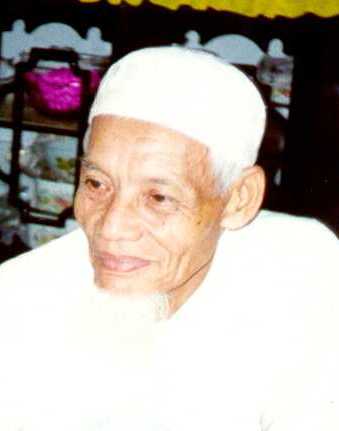 My Beloved Almarhum Grandpa "BABA"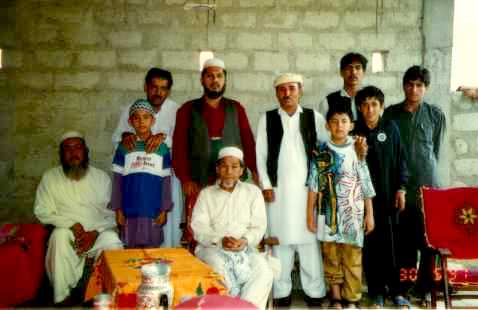 Hum Pakistani wala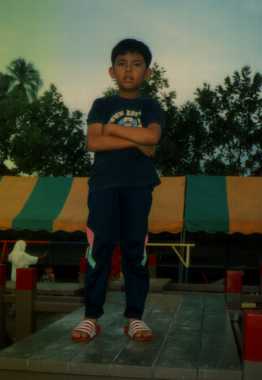 Ye Me, Mere naam Ashraf bin Ahmad heyy!
SELAMAT BERJUMPA DI LAMAN SAYA.....WELCOME TO MY HOMEPAGE
Terima kasih kerana sudi sampai ke laman saya. Thanks for stopping by my homepage. I like to share with you all the joy of learning foreign languages...I am learning Swahili and some Pushtu...and a little bit of Serbo-Croat. Oleh kerana bahasa yang terluas penggunaannya pada masa ini ialah Inggeris maka dalam laman ini saya banyak menggunakannya.
ASHRAF AHMAD


Kota Bharu,Kelantan. 05000
Malaysia

my cute brother
MY FAVOURITE PHOTO ALBUM :-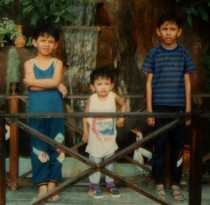 Hamara "brothers"

Hamara Muhammad Zaid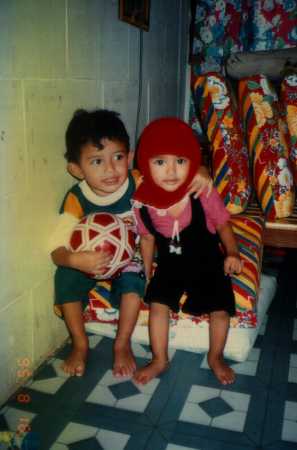 Mere Adik Mek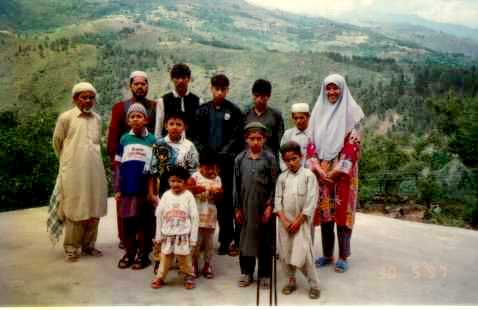 Pakistan ke guzre
MY FAVOURITE LINKS :-
MY MENTOR :UNCLE NAAMAN'S HOMEPAGE
MALAYSIA HOMEPAGE:
KELANTAN : Beautiful, cultured, contrasting and perplexed
KELANTAN: I am proud to be a Kelantanese
KELANTAN :Steadfastly sticking to "MY WAY..".. Yes, Kelantan is unique in many ways
MALAYSIA: My Beloved Beautiful Country......
ISLAM WEB FROM A to Z: ISLAM IS A FIFT OF HUMANITY

MY FRIEND

:
CLICK HERE TO ZOOM TO FAIZ NAAMAN'S HOMEPAGE